Yes they do!
And they're free!
Created by teachers, for teachers, the Excavate! materials are there to guide and assist classroom use. Each game comes with three main helpers:
A Teacher's Guide - This contains two documents: one is an explanation of how the Excavate game is laid out and the second is the complete content of the game written out for easy use by an instructor.

Inquiry-Based Analysis Lesson (D-I-E) - This contains 3 to 4 supporting session plans for each Excavate! game. The answer sheets are included!

Artifact-Based Question Prompt (ABQ) - Each location in the games culminates with a beautifully rendered scene that incorporates all excavated artifacts in an historically accurate scene. Use this scene combined with artifacts from the game to have your students answer a DBQ assignment that will demonstrate their learning. The rubrics are included!
But where are all these materials?
Visit our website below and scroll down to choose the Excavate! game you're interested in!
Then just click Curriculum Materials!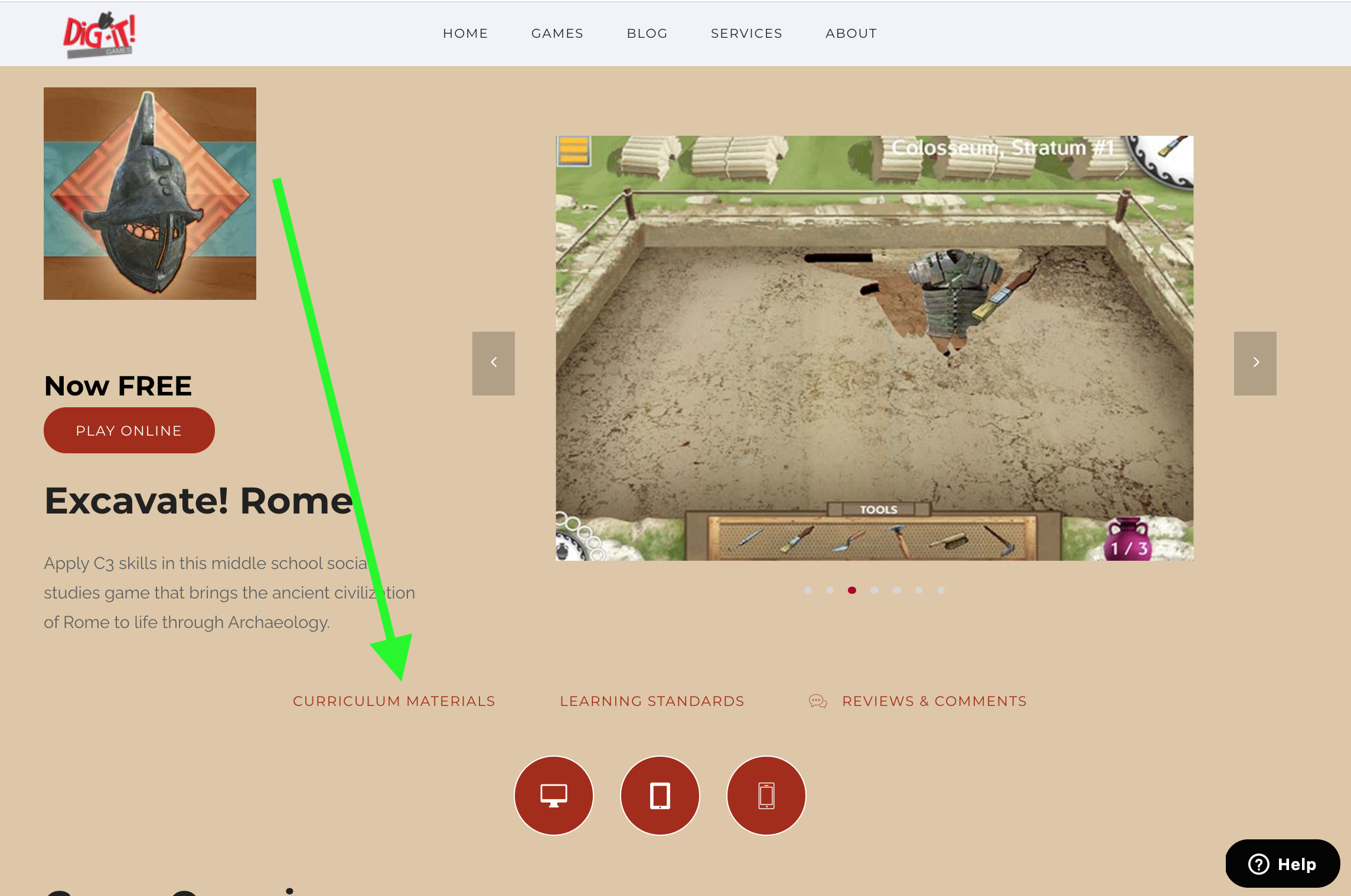 You'll be brought to the list of available materials. Click the one you want: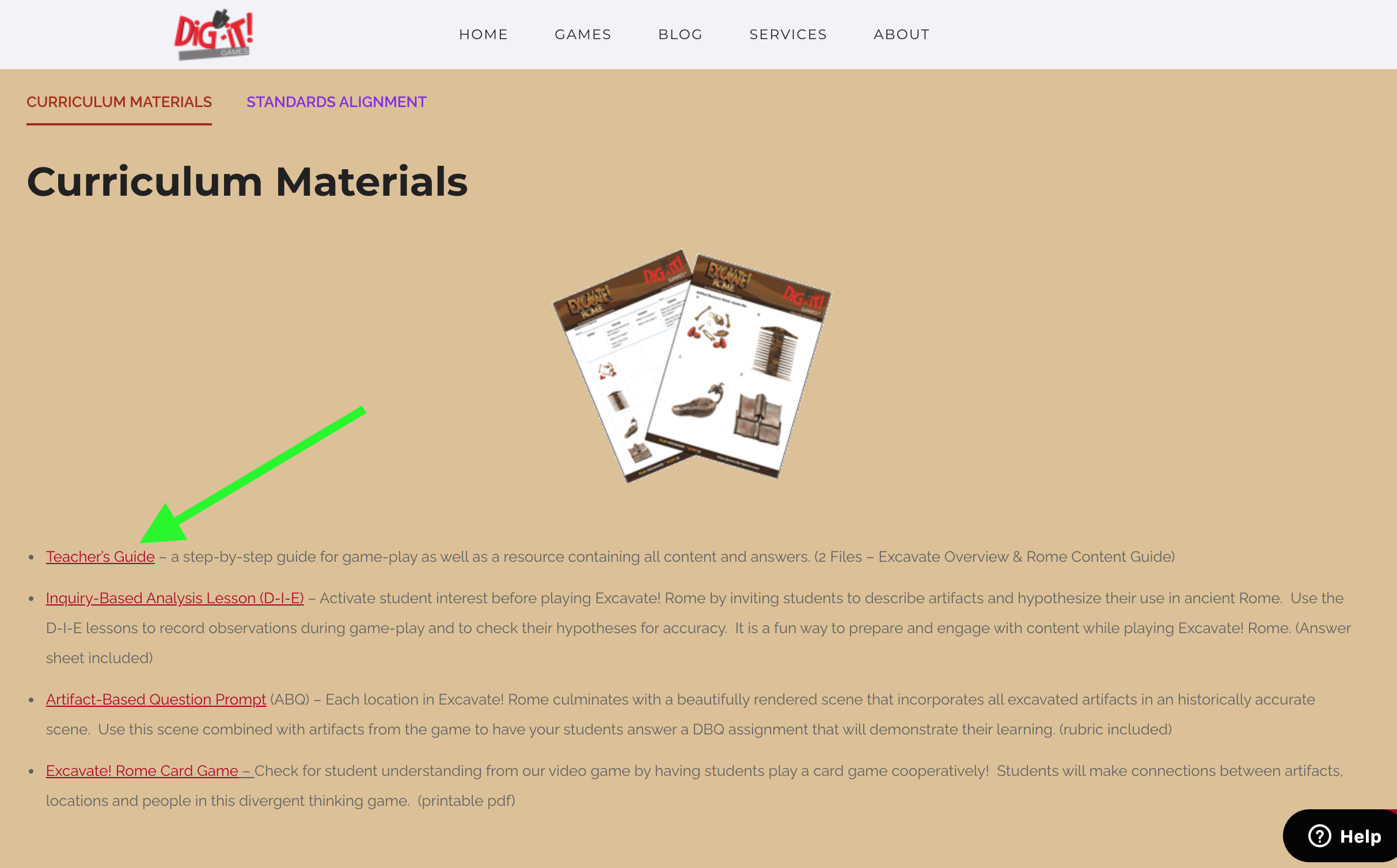 Then download them for free!